MAIN FEATURES
1. The metal objects can be instantly heated to any temperature required, can reach to the metal's melting point;
2. It is not necessary to generate high temperature first and then heat the metal object heated by it, as other heating methods, can directly generate high temperature in the metal object;
3. High frequency induction brazing machine can not only heat the metal object as a whole, but also selectively heat each part locally;
4. Induction heating is a revolution of heating method. It is also electric heating, but it can save 40% of electricity than electric furnaces and electric ovens: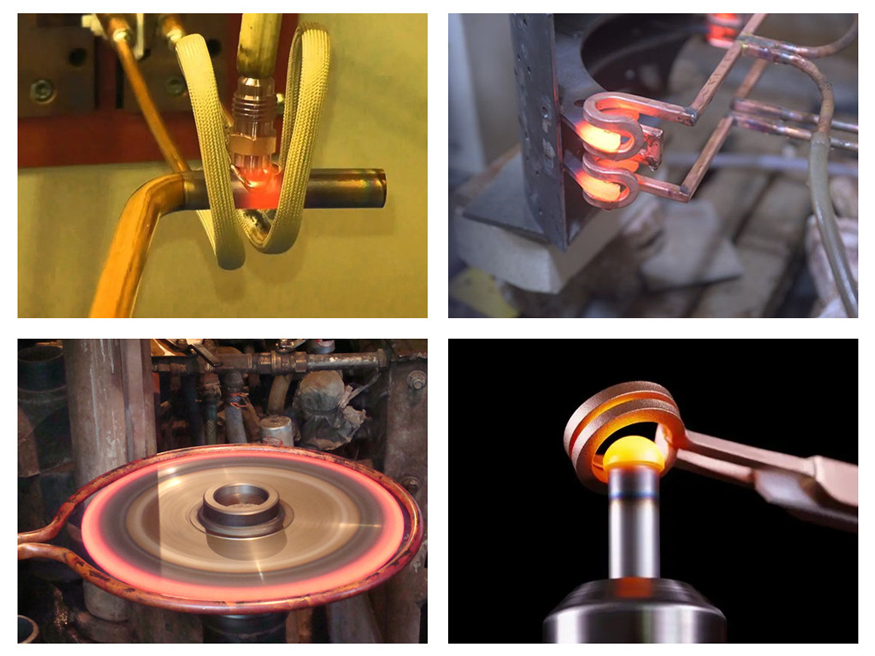 1. Portable induction brazing machine uses the HMI touch screen, all work data can be displayed on the touch screen.
2. The working environment is very clean, no light fire, no gas, green and environmentally friendly, improving workers' safety.
3. High heating efficiency: Induction heating equipment for brazing has extremely high coupling coefficients, reduce consumption and save power.
4. Meet the high-intensity automation working environment. The installation is very simple, portable, and better heat dissipation.
5. Combine the portable induction brazing equipment and industrial cold water machine. It is convenient to move and complete the heating welding operation flexibly.
6. Complex workpiece welding: Portable induction brazing machines with remote water-cooled cables can complete complex workpieces welding, which can achieve long-range welding operations, and welding is more accurate.
As an experienced induction brazing machine supplier, Hitfar provides all kinds of induction brazing machine for sale with custom service and professional brazing solutions. For detailed information, welcome to contact us!