MAIN FEATURES
1, Heating very fast, high production efficiency, less oxidative denationalization, saving material and forging die costs.
2, The material utilization rate can reach 95% because the induction heating method heats evenly and the temperature difference between the core surface is extremely small
3, The life of the forging die is greatly increased in forging, and the surface roughness of the forging is less than 50um.
4, No pollution to the working environment, thus improve workers' labor working condition.
5, Low energy consumption: saving electricity cost.
6, Small in size, light in weight: very easy to move around.
7, Can attached to a infrared temperature controller for controlling very precisely!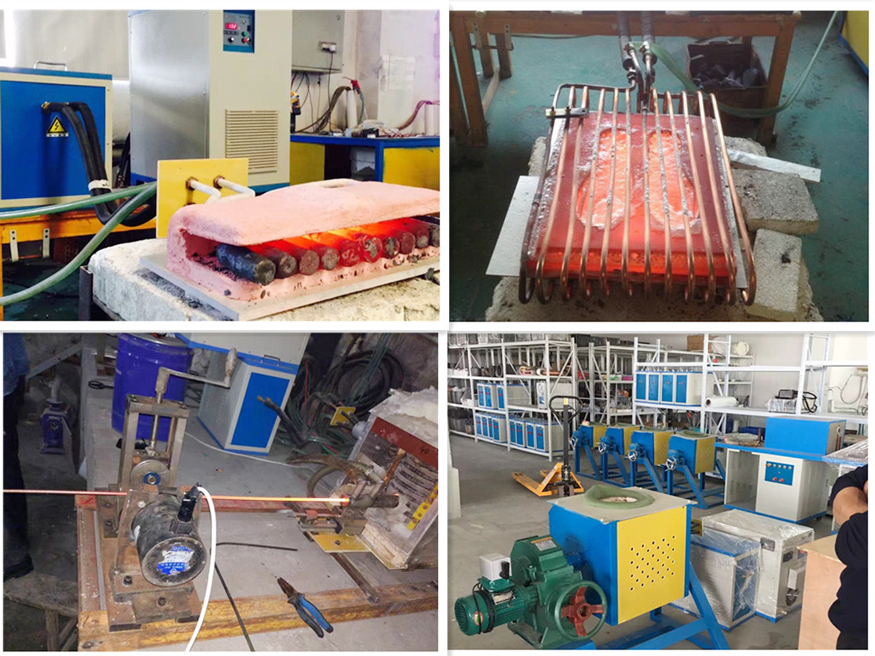 1. Save electricity at least 30% and highest to 80%, especially for big power machine;
2. No influence on working environment;
3. High efficiency: high frequency heating system has heat energy utilization rate of 95%+;
4. Heating fast, accurate temperature control;
5. Can work for a long time in harsh environments;
6. Low cost of power consumption compare to traditional resistance wire heating;
7. No unsafe factors compare to traditional heating: surface temperature only about 50℃~80℃;
8. External control like PLC can be connected.
If you are looking for medium frequency annealing machine manufacturer which can provide custom service and professional solutions for you, welcome to choose Hitfar. With more than 20 years induction heating machines design and production experience, our products have gained high reputation around the world, sincerely hope to cooperate with you!