MAIN FEATURES
Two Installation Methods of Electromagnetic Heating Water Furnace
Electromagnetic heating water boiler will gradually replace the electric heating or coal fired furnace for hot water due to its advantages of high thermal efficiency, separation of water and electricity, and rapid temperature rise. One of the outstanding advantages is it can save at least 30% electricity than other type of electric heating. Furthermore, the installation methods are convenient and flexible. There are two main ways to install electromagnetic heating stoves as flowing:
1. Regenerative heating installation: it needs to install a hot water storage tank. The advantage is that in areas where peak and valley electricity prices are implemented, electricity with low valley electricity prices can be used to heat heating water and store it in the hot water storage tank. , to be used during the peak electricity price heating period, saving the electricity cost of heating.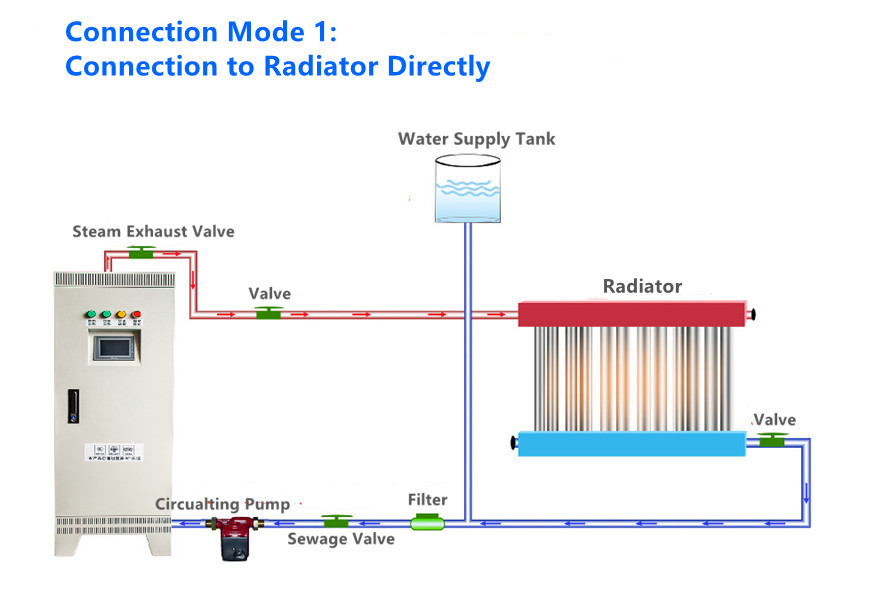 2. Direct-supply heating installation: Direct-supply heating only needs to simply connect the original heating system and replace the traditional heating boiler.
In short, the electromagnetic heating furnace only needs to connect the original pipeline to achieve safe heating, which has the characteristics of saving space and convenient and flexible installation. I believe that through the intuitive examples, everyone must have a deep impression on the convenient and flexible installation of electromagnetic heating furnaces.