MAIN FEATURES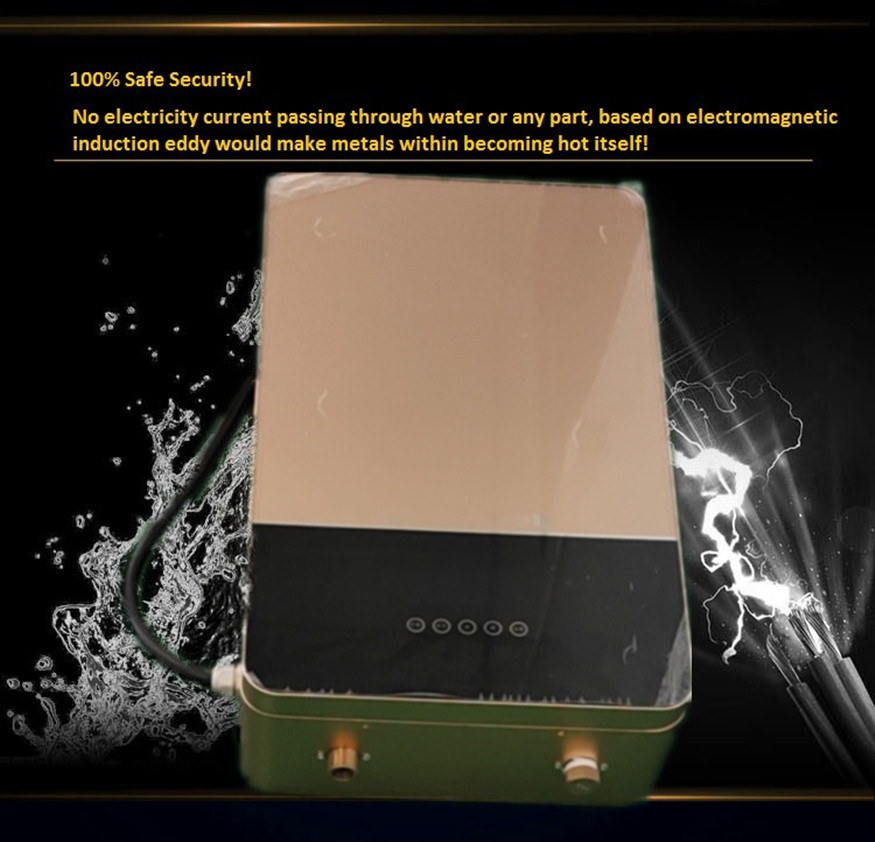 Magnetic Induction Water Heater Advantages
1. High efficiency and energy saving: The thermal efficiency is over 90%. Under the same conditions, induction heating can save more than 30% of electricity than the resistance heating method, and some even save 80% of electricity. The preheating time can be shortened.
2. Reliable operation: Multiple closed-loop intelligent control systems and perfect protection systems ensure long-term safe and reliable operation of the equipment.
3. Reduce production costs: The heating part adopts a cable structure. The heating cable itself does not generate heat and has a long service life. Magnetic induction hot water heater avoids the need for frequent maintenance and periodic replacement of the heating coil for resistance heating, and there is basically no maintenance cost in the later period.
4. Improve working environment: The heating part has less heat dissipation, and the surface can be touched by hand, which improves the environmental conditions at the production site.
5. Intelligent multi-temperature zone control: The electromagnetic heating economizer uses a LCD screen to display the real-time temperature and set temperature range. The built-in chip can intelligently control the heating speed and output power, and can be flexibly adjusted according to the actual situation. Ultra-high temperature heating electromagnetic heating coils have been applied to manufacturers of plastic products, plastic films, pipes, profiles and similar industries, and have achieved good results. They have the characteristics of convenient installation and strong interchangeability. Better economic benefits than ever.
Instructions of How to Set the Remote Control:
In the technological era of smart home appliances, remote intelligent remote control is one of indispensable functions to Electromagnetic Induction Heating Water Boiler too. Let me explain how to set up it?
◆ Firstly, find the QR code in the instruction book of electromagnetic water boiler for warming and download the relevant APP and then follow up the steps to connect remotely control to your cellphone through WIFI.
◆ The WIFI remote control is one method. It can also be controlled remotely via GPRS. No matter where you are, you can always monitor the running status of the Electromagnetic Induction Heating Water Boiler and control the warmth of the room at will.

◆ Emagnetic induction water heater is heating much faster and more convenient than the old one which using coal as the heating elements. You only need to set the time and temperature in 24 hours mode.

◆ There're 6 different time periods and different water temperature, etc can be set. In working days there's usually no one at home after 8 o'clock in the morning. In this case, we can set the electromagnetic heating boiler to automatically turn off at 8 o'clock, and set the electromagnetic heating furnace to automatically turn on when I go home at 8 o'clock in the evening.