MAIN FEATURES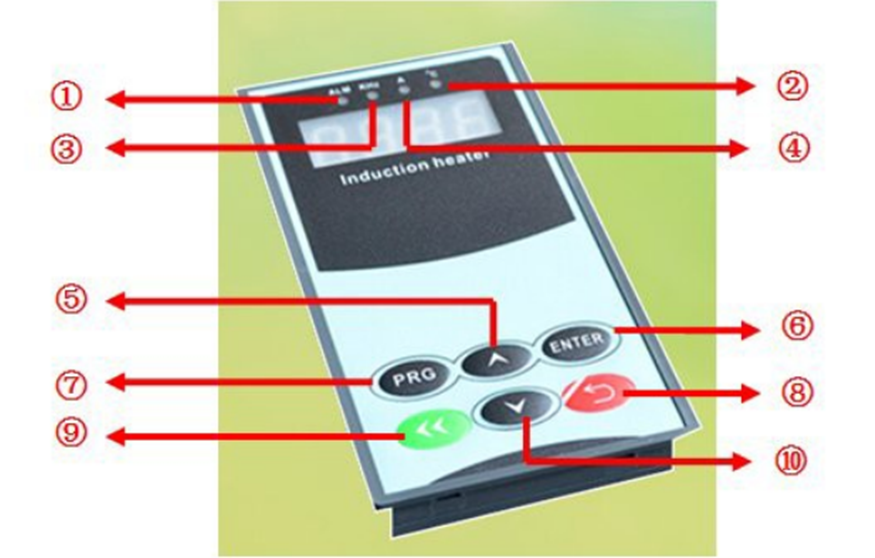 Digital Display
Digital display instructions
No.
Descriptions
1
Warning or fault light
2
Inside temperature light
3
Working frequency light
4
Working current light
5
Up button [plus]
6
Enter button [confirm]
7
PRG button [programming)
8
Back to the last step [return]
9
Displaying 5 main working data [mode]
10
Down button [minus]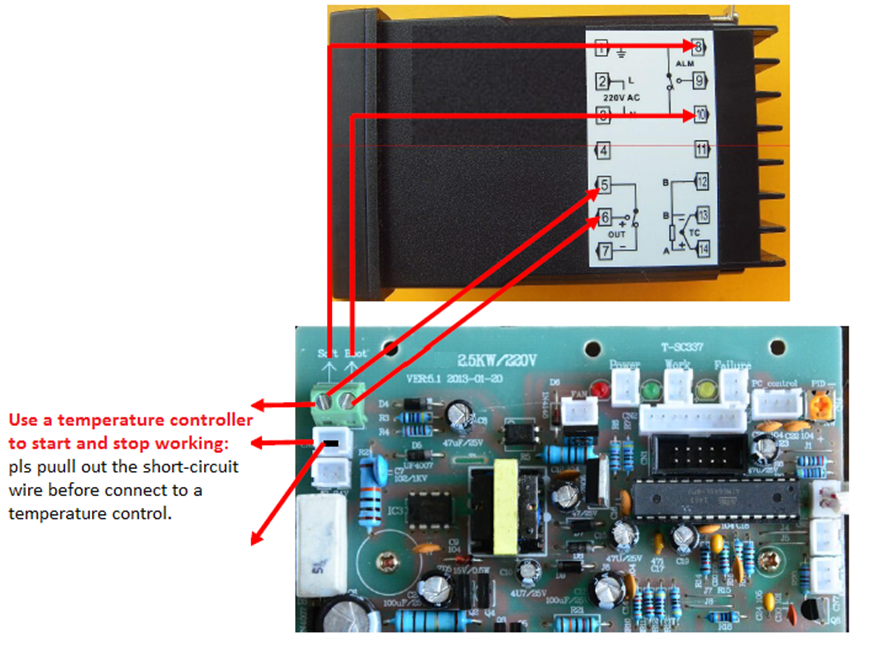 Wire Connection Instruction of Electromagnetic Induction Heater
(1) induction heater R/S interface is for soft start interface, the heater start to work when connect the 2 interfaces and stop working when disconnect (of course, we can make it vice versa, disconnect 2 interface to start to work, and connect to stop working by setting through F-02). Normally, connect to output of temperature control.
(2) R/S interface can be used for external on/off for start or stop working.
(3) LED interface is for connecting to external 12V~24V DC working light.
(4) R/S interface can start directly when not connect to external soft start on/off. The heater start to work when press the right below red button last for 3 seconds and stop work by press once again.